We are the UK's Number 1 Installer of Trailer Movers
For over 20 years, Midland Motor Movers has provided professional supply, installation and support of all brands and types of motor movers.
Benefits of a Trailer Mover
If you have a trailer then you will realise how tricky is can be to manouevre by hand. A trailer mover installed by Midland Motor Movers will allow you to easily move your trailer, with pin-point precision & control – at the touch of a button!
Easily Postitioning Such As In Narrow Driveways, Steep Access Roads & Tight Garages
Powerful & Durable Drive Motor
Easily Controlled By Remote Handset
Fully Warrantied
Our trailer fitting service comes backed-up with a full on-site warranty and after sales support service.
We Support all Makes and Models
We can install a trailer mover on any type of trailer, including leading brands such Woodford Trailers, PGR Trailers, ECO Trailers and Brain James Trailers. Have a different make? – dont worry, give us a call to see if we can help.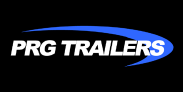 Shop for Trailer and Shuttle Movers